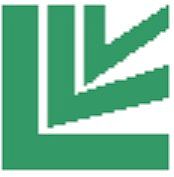 ISO 9001:2000 Certified, Lico Leather Goods Manufacturing Co., Ltd. has been engaged in manufacturing and exporting exquisite leather goods since 1984. Hong Kong based with our production backup in China, 400 skillful workers and modern fixtures are competent of both large and small scale production runs. Our continuous up-gradation of production process helps us to realize high-end quality and cost-effective leatherette goods.
Lico manufactures fine quality leather goods in all ranges from Leather wallets, Card holders, Key & coin purses, Photo albums & frames, Passport holders, Luggage tags, Desktop Stationery, Manicure cases, Agenda, journals & folders, Jewellery cases and many others ideal for gift wholesale business and for special give-away projects. We also do extensive private labels and corporate gift products in different leathers and price points with uncompromising quality and reliability.
Besides pure leather productions, our production masters in all kinds of material combinations, such as leather matching with PU, PVC or fabrics. Our production unit and team of experts facilitate you with the customized production as per client requirement. We are always keen in your needs and achieving mutual success.
Please do not hesitate to contact us and learn more about how we can assist you stay at the forefront of the changing global marketplace.
Managing Director : Mr. Stephen C.K. Law
Email: stephen.law@lico.com.hk
Tel: (852) 2698 0223
Business Type :

Manufacturer
Main Export Market :
U.S.A., Europe, Middle East, Japan
Foundation Time :
1984
Factory Address :
1 st Village, Bai Sha, Human Town, Dongguan.
Main Product Series :

Leather wallets, Card holders, Key & coin purses, Photo albums & frames, Passport holders, Luggage tags, Desktop Stationery, Manicure cases, Agenda, journals & folders, Jewellery cases